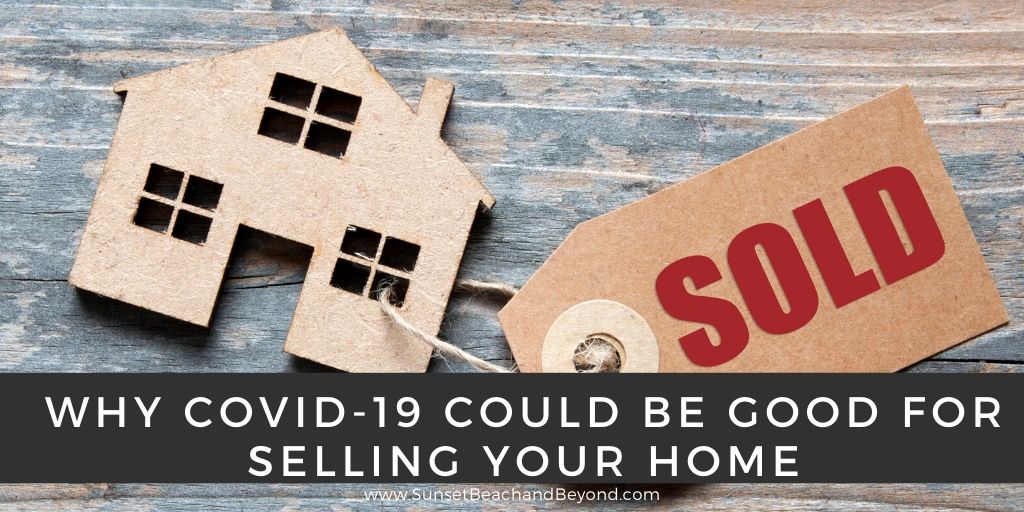 With the current pandemic spreading across the globe, it is only natural that some people are experiencing a sense of panic, especially those who were planning on buying or selling a home. Luckily despite the current situation we are facing, COVID-19 could actually be good for the housing market. If you are planning on selling your home in the near future, or maybe already have it listed, there are things you can do now that you may not have been able to do before. Related: How to Feel Safe Buying and Selling During the Virus
Curb Appeal – When buyers are searching for a home, the first things they see matters tremendously. With being stuck at home now is the perfect time to grab a shovel and a rake and spruce up your yard. The best part is that most of the time you don't need new materials to make a big difference. Simply cleaning up and maintaining your current yard is enough to give you the extra push you need to sell your home for more! In addition to yard word, pressure washing can make a world of difference when it comes to curb appeal, whether it be the driveway, the fencing or the garage door, a good pressure wash can turn drab, to fab! Oftentimes a buyer may miss seeing the perfect home simply because of the lack of curb appeal. Don't let this be you! Get more buyers through the door by giving a good first impression.
More: 5 Things to do if your home won't sell
Virtual Tours – Do you hate having strangers in your home? Then you've hit the jackpot! With the current COVID pandemic, many buyers are not wanting to tour homes in person as they do not want to risk any additional contact or potential for the virus to spread. What does this mean for you? Many real estate agents have switched to virtual tours of homes, which means that you don't have to open your doors to as many in-person buyers. Make sure that you have up to date and professional photos of your home in your listings so you can showcase all your home has to offer, virtually!
Related: Will a pre-inspection help my home sell faster?
Recession – Just seeing the word Recession can make us cringe. However, our economy is not faltering and we currently are not in a position to say a recession has hit. A lot of homeowners are worried that now may not be the time to sell your home, however, as of now our market is still hot! We can't see the future and don't know what the next 3, 6 or even 9 months may look like, but for now, the housing market is still moving just as well as it was 3 months ago. The risk you may be taking by NOT listing your home is that by waiting, you may not know where the market will be, come the time the virus slows and life returns to "normal."
With the right team by your side, selling your home now is still not only possible but doable. Don't wait to take the next steps into getting your home on the market, now is just as good a time as any!
Start below to find out how much your home is worth!