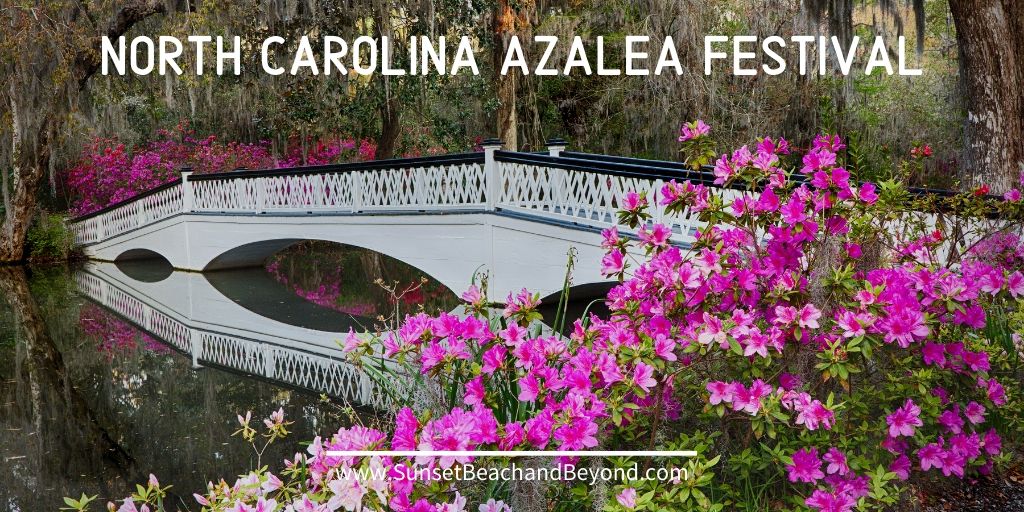 Get it on the calendar now! This year's annual Azalea Festival in Wilmington NC this year is happening April 1-5, 2020.
Join us this year for the annual Azalea Festival originally founded back in 1948. This is Wilmington's premier annual event with big-name entertainment, galas, family events, and Southern hospitality. The goal is to be nationally recognized as a showcase for the community is a rich array of artwork, gardens, history, and culture. This festival encourages volunteers and civic participation with colorful parades, street fairs, home and garden tours, fireworks, music, delicious food, and of course beautiful gardens and flowers.
History
This festival originally started back in 1934 with Dr. Houston Moore, who had the vision of transforming a swampy Greenfield Lake into a beautiful park. With local clubs and participants as well as the Wilmington Rotary Club, Dr. Moore's inspiration finally came to fruition 10 years later. The first North Carolina Azalea Festival was held in 1948 with over 60,000 participants.
The festival creates an estimated $51 million annually in economic stimulus with over 1000 volunteers, and thousands of participants. This community celebration is the largest festival of its kind in the state and features a full week of beauty, big-name entertainment, festival parties, kids events, parades, music, and more. There's a lot of community pride and springtime pageantry with concerts and fares, over 200,000 attendees, and a beautiful parade celebrating Queen Azalea at the official opening of the five-day event. There are over 50 events throughout the week including street fairs, garden tours, special exhibits, workshops, activities, vendors, booths, music and more.
Visit the website to see how you can get involved. Since we are promoting this so early there's plenty of time to volunteer, find out more about registration and parade attendees, or just get it on your calendar and be sure to attend one or all five days.
More Great Stuff Around Town
Ocean Isle Beach Museum of Coastal Carolina
Hidden Gems Around Sunset Beach