Most of us want to be a little kinder to the environment and with more energy saving appliances, techniques and innovations out there, your entire home can be more eco-friendly. It might be expensive to completely convert your home to green living all at once but doing little things step-by-step can really make a large impact in your energy costs and in the environment around you. Here are some home improvement tips and innovations to living a more green life in 2016.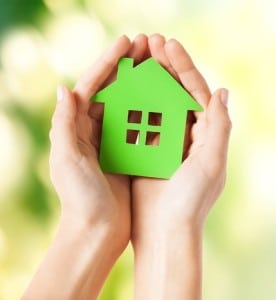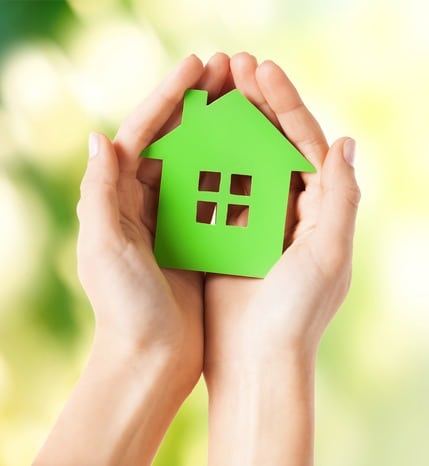 Lighting and electronics.
It's no great secret that these two items use a the most electricity and energy in a home. Lighting alone can account for up to 12% of your annual energy bill. Smart lighting, dimmers and sensors can cut this cost by about 60%. It can be very easy to add in some simple sensors in each room so that the light comes on or off with movement. You might install some dimmers to control the lights or if you're really fancy, set up your lighting to your smart phone or mobile device, which notifies you when lights or certain appliances are left on if you're not home.
Thermostat.
The thermostat has always been a great way to save on energy costs and more innovations are coming out every year with new technology to control and manage the temperature in your home better. Thermostat such as the Nest works with movement in the house so if there is no movement, the temperature will drop to whatever you set it to. This is great when you go away for the weekend, at night or if there's no movement during the day. The Nest will sense when there's no one in the house and either turn the temperature down or to whatever you've preset the temperature at. This device can also be controlled by your smart phone or mobile device so that you can turn on the heat a couple hours before you get home. This type of programmable thermostat can save up to 23% in energy costs a year.
Batteries.
There are plenty of solar charge batteries out there including those for your car, solar panels, and electrical devices in your home. You could choose a large item such as the Power wall, which cost about $7000 but provides electricity generated by solar panels, storing energy that can be used during evening hours of the backup energy supply source or a sort of generator. You can simply use solar charge batteries or rechargeable batteries rather than going through the slew of batteries and then throwing them away into landfills.
Solar panels.
Solar panels have always been a great way to conserve energy and use the source that we have readily available to us. There are systems called "Community Solar Power" where consumers no longer have to pay for installation costs to enjoy the benefits of solar power but that they actually might be giving back to the utility companies in additional energy. Speak to your local community or city about ways that you can benefit the community and city by installing solar panels yourself.
There are simple ways both expensive and inexpensive to reduce your carbon footprint on this planet. If you're simply looking to save energy costs yourself, start with lighting and heating. By energy Star appliances and high-efficiency washers, dryers and dishwashers. By doing your part you not only save yourself money but you save a little bit of the planet as well.