A number of builders are turning their sights to affordable luxury projects. The market for these types of homes is growing especially within certain areas. So what is an affordable luxury home? And how is it different from a high end luxury home?  
Affordable Luxury Homes 
Affordable luxury homes are premium properties built at a target of being in the financial reach of a much larger number of buyers. These homes are targeted more to middle class and upper middle class buyers instead of a lower percentage of ultra-rich or high net worth individuals.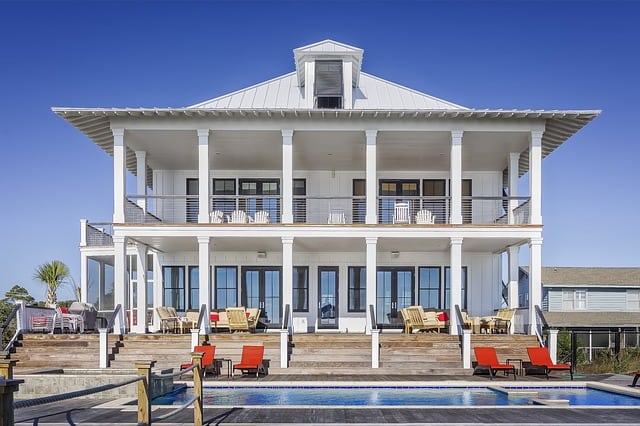 Many  home developers stand to make most of their income in the luxury market, the limitation is that high-end properties are catered to a class that makes up less than 10% of the buying market.  Building affordable luxury homes allows for a builder to focus on a larger group of buyers.  
Many of these affordable luxury homes are built with the "luxury is a state of mind" concept. These homes provide a higher quality than your typical tract home with a distinct luxury flavor all without spending so much money on the building project that it prices out a large number of buyers. These homes provide a comparable luxury experience to their high-end counterparts in style, efficiency and advanced features without the staggering costs. Many affordable luxury homes are offered in large communities or townships in locations that are slightly more affordable.  
Some may think that these affordable luxury homes are being made to compete with high-end properties but it is not the case. They simply offer a higher quality of living to folks who are not set on brand names rather they are looking for something nicer and moving into a bigger, safer, more comfortable living experience with added amenities at a price that can be mortgaged.  
High- End Luxury Homes 
Though the percentage of buyers for high- end properties is smaller, with tech and start up companies becoming more and more prominent the number of high net worth individuals is growing.  
With the growth in numbers comes a growing demand in homes built with top of the line materials. High-end luxury homes offer the finest in all things luxury. This includes top of the line appliances, custom cabinetry, the finest stone counter tops, styling by accredited designers and more. You see,  brand names and the craftsman who created the home do matter.  
You will only find high end luxury properties in the most desirable of locations. Right in the center of uptown urban neighborhoods or tucked into prestigious small towns. These homes  are not usually found in mega neighborhoods rather smaller more private settings or high rises with very astute doormen.  
You will also find that a number of these homes are not listed on the open market or highly advertised. A high-end luxury home is best found through a knowledgeable luxury buyer's agent. 
Both types of luxury homes have their benefits and target market group. One thing is for sure when you are looking to purchase a luxury property a buyer's agent can and will be of great help to find you the perfect home.