And Maybe Some Positives Too!
Your first inclination to life on the golf course seems luxurious, elegant, and exclusive. With so many golf courses around Brunswick County including Sea Trail golf course and the Sandpiper Bay as well as Jaguars Lair, there are also homes interspersed throughout the golf course. Many people look for golf course homes and once they purchase, they may have different thoughts about it. I want my buyers to be well aware when purchasing any type of home and is specifically golf course homes. There are things that you may not have ever thought of when living on the golf course. Sure, you can head out any time of the day, book a tee time, and not have to go very far, but there are some drawbacks as well. Now, while I'm not necessarily discouraging you from living on the golf course as it is my job to sell your house, I do want you to be aware of some of the disadvantages that most people don't realize until they live there.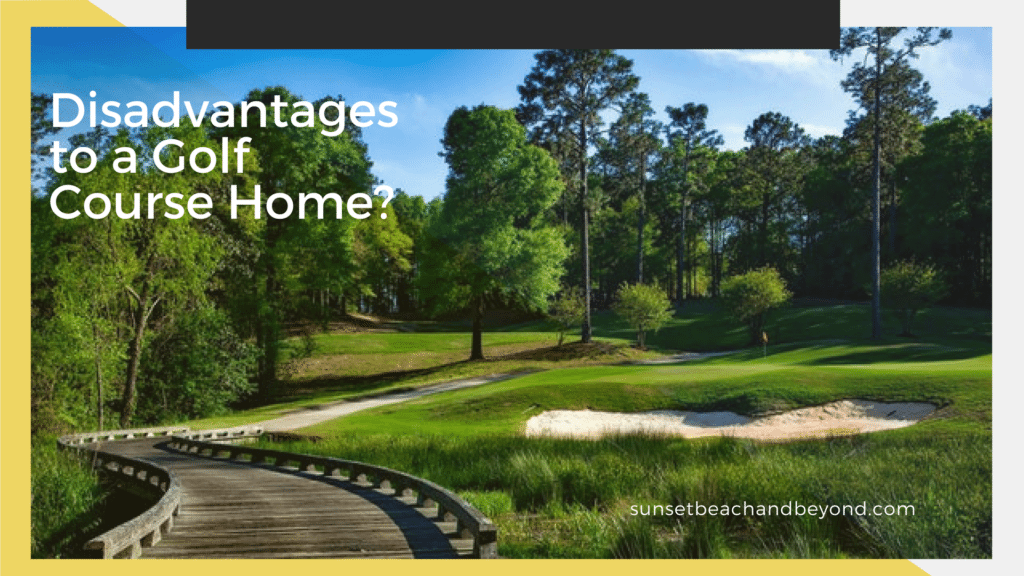 #1. Lawn maintenance at 5:30 AM.
A lot of people don't even think about the upkeep it takes to maintain a golf course. Most of the maintenance is also done before tee time.
If you like to sleep in, you might be in for a rude awakening very early in the morning when lawnmowers and trimmers start humming.
#2. An excess of birds.
Geese and other birds love to congregate on the golf course for their feeding area and because there are usually no other predators around, you could find a lot of droppings on your sidewalks and in your backyard, not to mention loud squawks.
#3. People walking really close to your property and may be on your property.
That stray ball could come flying into your backyard and a lot of people don't even mind walking right onto your property to get it. You may find people rummaging through your flowerbeds or in trees so if this is a problem for you, golf course living may not be for you.
#4. There are not a lot of bathrooms out on the golf course.
I will just leave this one here.
#5. Stray balls.
Yep, that's probably the one you've thought of the most. Those stray balls could come right through your dining room window. Several golf courses also have restrictions on people putting up debts or barriers to prevent the balls. This means that those stray balls could make a flight path straight through your living room.
Of course, there are a lot of positives to living on the golf course as well. The prestige of living on a golf course can increase the value of your home. These upscale homes technically will increase in value simply because they are on a golf course or in an elite country club. Resell value may also be a good thing and of course, if you love golf, what better view could you possibly have the looking out onto your favorite fairway each and every morning?
If you have more questions about golf course living throughout's Sunset Beach or surrounding communities please call us. Because we sold a lot of homes in these areas we can help you make a more informed decision about where to buy and how to buy.
Read More about Golf Course Homes in Sunset Beach