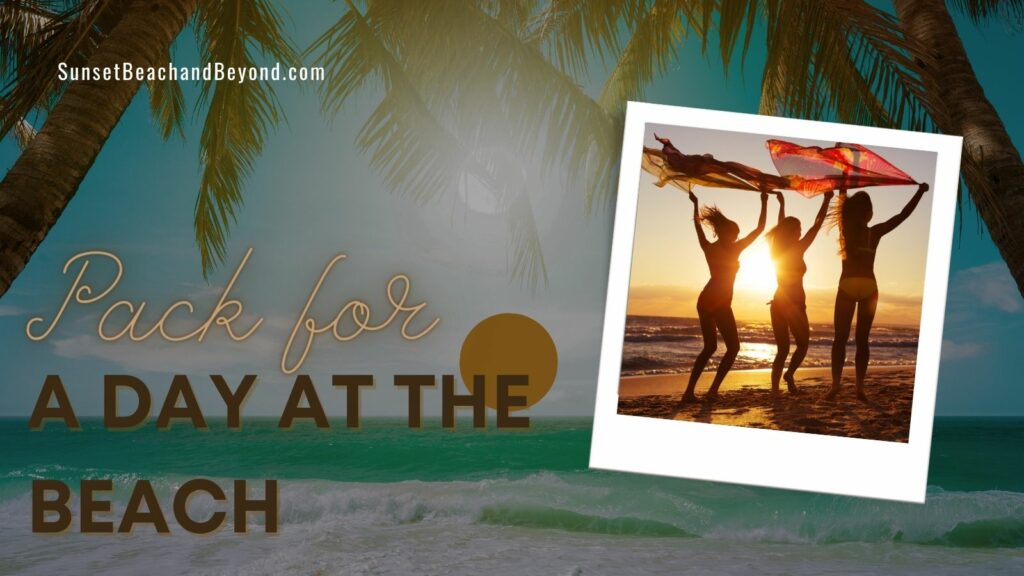 Things To Pack For A Summer Beach Day – There is nothing better than a great family day at the beach. So many fun things can be accomplished. You can build sand castles, jump through waves, fly a kite, or nap under an umbrella with the ocean breeze. There is nothing but goodness while handing out at the beach. As you travel with your family to make the day of it, packing up can seem complicated and overwhelming with so many things to bring. As you plan your Sunset Beach vacation, consider these important items you should pack for your beach trip.
Things To Pack For A Summer Beach Day
Sunscreen
Sunscreen is extremely important as you spend your day in the sand with your kids. Kiddos have delicate skin that should've protected when in the sun for a long period. Sunscreen is priority number one as you pack for your beach day.
First Aid Kit
It is important to always be prepared for possible injuries, especially with kids. Keep a first aid kit in your car or take along a small one in your bag when you travel. Keep in mind that most first aid kits will need to be in your check. baggage due to sharp items like scissors.
Bug Spray
You might be surprised by this, but most beaches have bugs and some beaches have biting flies, mosquitos, and ticks. This can be a nuisance during your beach day so some bug spray will come in handy. Some products are bug repellant and sunscreen all in one.
Towels
You are defined as going to pack towels but it would be wise to pack more than you need. Consider packing a few small towels to help wipe off the sand in addition to the towels you are going to lay down on while enjoying your time there. Quick dry towels have become increasingly popular for beachgoers.
Snacks
Snacks are vital for your beach trip. You can never have enough snacks packed when you are spending the day at the beach with your kiddos. Consider packing a bunch of bite-size snacks so that you don't run the risk of a bunch of sandy pieces of food. Cut your sandwiches into quarters so you can keep the portions small and prevent from them falling into the sand.
Water
Bring your water bottles and bring more than you anticipate needing. A hot summer day can make you thirsty and running around playing will only add to the hydration you and your kiddos need. Fill your cooler with frozen water bottles in addition to those that are ready to drink to keep everything cool and have extra in case.
Beach Bag/Wagon
Make sure you organize how you are going to carry it all ahead of time. Use a lightweight pack for the day and a color for the rest of your items. A wagon is one of the best ways to load it all up and easily travel onto the sand to enjoy your time.
In Conclusion
As you spend time at Sunset Beach and discover all of the amazing things about this area, you might just want to make it your new home. If you would like more information on buying, selling, or investing in Sunset Beach, contact us! We would be happy to help you on your real estate journey.