Check out this year's lineup for Shallotte Summerfest 2019. Held at Mulberry Park in Shallotte at 123 Mulberry St. every Thursday from 7 to 9 PM you can enjoy concerts or movies. Movies are going to start around 8:30 PM so it gets a little bit dark. Bring the kids, blankets, lawn chairs along with some snacks to keep you entertained and simply sit back and relax and enjoy family fun time at the park. This year they're playing movies such as The Trolls, Boss Baby, The Incredible's, and A Dog's Way Home.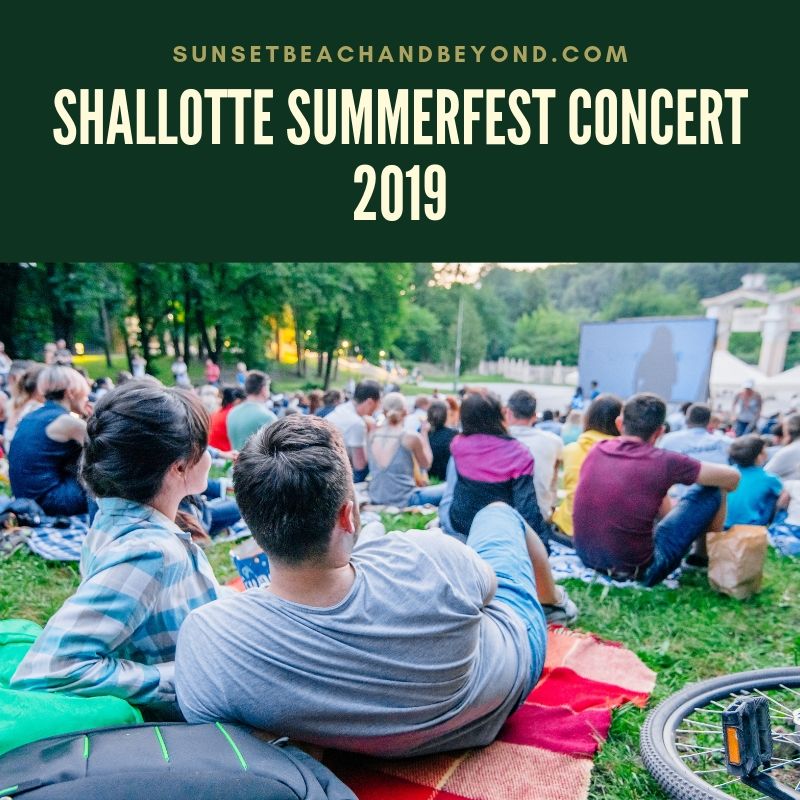 Concerts include Chocolate Chip & Company, 4 Miles South, Darrell Harwood, Band of Oz, and Blackwater Band. The band starts at 7:00 PM and will be started at 8:30 PM. Parking is available so grab some wings from Wing and Fish nearby, settle in for the evening and enjoy some family fun time. Kids can run around or enjoy the movie and parents can sit back and enjoy the sounds of local and regional bands.
Mulberry Park is located just off of Highway 17 about 20 minutes or 11 miles from Sunset Beach. It's easily accessible just outside of the river's edge golf club and plantation along Highway 17. There are lots of shops and restaurants close by and you can go grab a bucket of chicken at Bojangles Famous Chicken and Biscuits or the Waffle House and settle in for a great evening. There are a lot of cafés and other shops nearby as well.
Stating to our blog for all local events around Brunswick County, Sunset Beach, and the Intracoastal Waterway.
Similar post: Sunset Beach Summer Market Now Open