We probably talked about home staging many times before but did you know they can actually decrease the time your house it's on the market? Did you know that 62% of sellers agents say that staging a home decreases the amount of time a home spends on the market? This is according to the National Association of Realtors.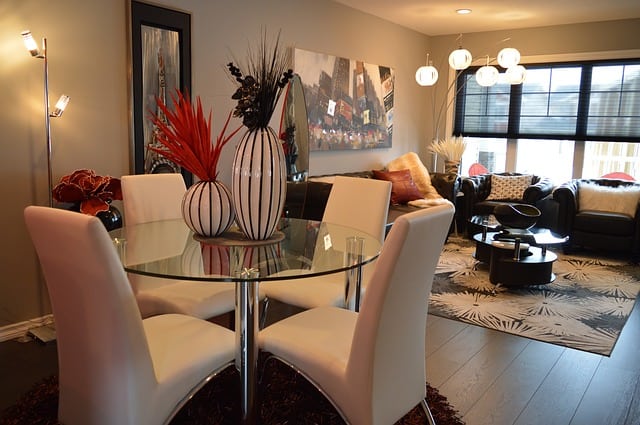 Real estate agents know how important it is for buyers to be able to picture themselves in a home. Staging re-creates a look, a setting, or an environment that's appealing and warm to buyers. Of the report, 39% of Realtors say that it greatly decreases the time and 23% say it slightly decreases the time. Only 8% of Realtors say it has no impact. We know personally that staging a home prior to listing will get more buyers in the door, especially if they take great photos.
Related: Great Ideas for Fall Staging
77% of buyers agents say that staging a home makes it easier for buyers to imagine themselves in the home and 40% or more willing to walk through a staged home they first saw online. However, 30% of buyers agents so that staging positively affects a homes value if the home is decorated to the buyers taste. Of course, that's almost impossible to regulate because everyone's going to have a different taste and style.
Related: Why Staging Sells the House (and for how much more?)
Both buyers and sellers agree that the living room is one of the most important rooms to stage and it's probably one of the easiest as well. Following that is the master bedroom, the kitchen, and any outdoor space.
38% of listing agents so that they stage all of their homeowner's properties before listing and 14% will stage only homes that are difficult to sell well 7% stage only homes in higher-priced brackets. Yes, if you are selling a million-dollar house, chances are you have some extra funds for a $1000 – $2000 home staging design.
More: How to Impress Buyers with Your House
It's also important to note that vacant homes tend to sell a lot slower than a staged or even a lived in a home. Buyers want to see how the furniture can be placed in what different rooms are actually used for. By staging each room as it was meant to be, gives the buyer a good sense of what their own furnishings will look like in the home.
In addition to staging, listing agents will talk about home improvement projects that they recommend. Nearly all of them recommend decluttering the home first. 89% of listing agents recommend an entire home cleaning and 81% recommend carpet cleaning.
Other little tips include depersonalizing the home and removing any personal photos or collections. It's also important to remove any pets during showings, make minor repairs, and eliminate all evidence of pets during a showing or an open house.
If you need some help staging your Sunset Beach home feel free to give us a call. This is what we do and even though we tend to lean toward the buyer's side, we can help both buyers and sellers come together over the right property in Brunswick County.