Buying a rental property is a great way to secure your financial future while learning the ropes of real estate investment. Many people purchase rental properties without researching the nuances of buying and managing real estate, which can result in significant financial losses. Luckily, you can learn from the mistakes of others and avoid common pitfalls by researching the fundamentals.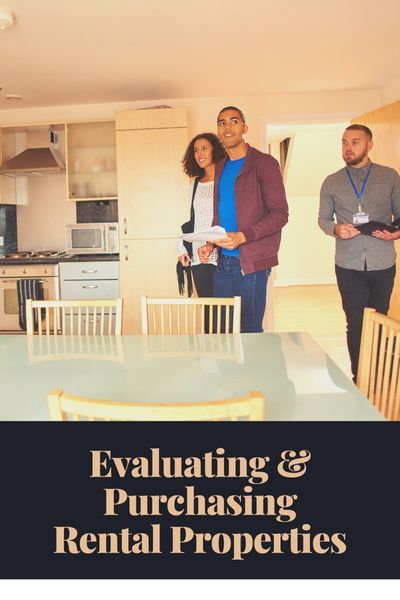 Enter the real estate market with confidence once you learn about the types of properties recommended for beginners, assess the risks associated with buying a rental property, and prepare strategies for getting the greatest return on your investment. Following a guide to investing in rental properties can help you get a strong start in real estate without having to learn through trial and error.
Finances
Understanding your own financial resources is the first step to making a smart real estate investment. Well-established investors with access to large amounts of capital often buy rental properties through all-cash offers in order to avoid mortgage interest and increase cash flow right away. If you're just starting out, you probably don't have the same financial resources, meaning you will need to take out a mortgage.
Taking out a home loan is a big responsibility, but by using rental income to cover mortgage payments and maintenance, you can start earning passive income while building equity. If you're interested in buying your first rental, shop around at different banks to learn more about the full financial commitment. Consider reaching out to a financial advisor to help you set and achieve short- and long-term goals for your rentals.
Real Estate Market
Look at the short-term and long-term market trends in different areas to get an idea about when and where to invest. You'll have to know more than just the average rent price in your area in order to choose a great location and timeline for your first investment. Performing a market analysis using different statistics can help you choose rental properties that are likely to earn you money. You should research a few key factors when scouting an area for their first rental property.
Rate of Appreciation
Real estate has intrinsic value, making it a commodity that is generally worth more as time goes on. Beginning investors should look for areas where the rate of appreciation is higher than the current national average, which fluctuates.
Choose an Investment Strategy
Once you understand the local market, identify your main goals for owning a rental property. Consider your financial goals in addition to other factors like your day-to-day involvement in property management and the type of property you want to own. Many first-time investors opt for traditional rentals, where they lease homes, condos, or apartment buildings for a year or more.
Research Legal Responsibilities
Whether you decide to manage the property yourself or hire someone else to handle the day-to-day needs of your renters, you ultimately have a legal responsibility for your rental property. You need to stay informed about building codes, understand your obligations as a landlord, and pay attention to the renter's rights in your area to protect yourself and your investment. Seeking advice from seasoned investors, lawyers, financial advisers, and other experts along the way can help you skip the growing pains of buying your first rental property. By preparing for the risks associated with owning a rental property, you can help maximize your profits and get the best possible return on your investment.
For more information on purchasing rental properties or real estate in Sunset Beach NC.