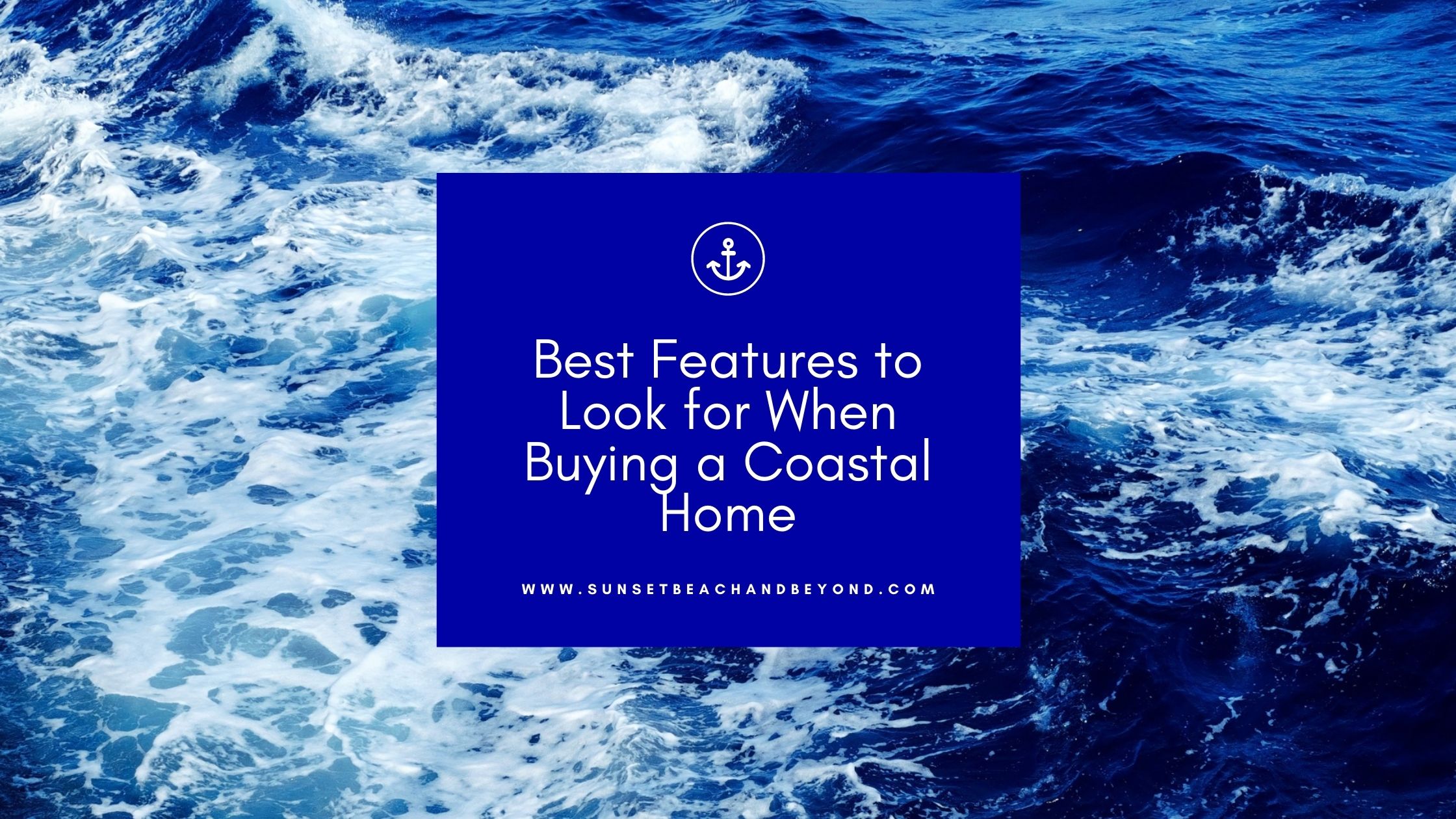 It is a common dream worldwide to own a coastal home. While it does seem that any coastal home would be a good home, there are a few things you should look for prior to signing the purchase agreement. When making a purchase as large as real estate, it is vital that you think of your long-term happiness as well as your investment protection should you choose to sell the property later down the line. When purchasing a coastal home, try to keep the below checklist in mind.
Related: Why Beach Homes Are So Desirable
Outdoor Space
When purchasing a coastal home, oftentimes you spend your days and evenings outside, and thus should ensure that you have a great space for outdoor living or entertainment. Whether this is a backyard patio with a build in fire pit, front porch with a swinging bench, or a master bedroom with a large balcony to enjoy a morning cup of coffee, always check to make sure the property has the outdoor space you need and want.
Storm Resistant
Coastal homes are subject to high winds, rain, and salt from the ocean air. This can cause storm-related damages as well as corrosion. When looking at coastal properties always ask about the building materials used for the properties construction to ensure they are able to withstand the coastal weather. In addition, you should always review the areas flood warnings and flood zones.
Directional Facing
Are you a sunrise or a sunset person? Make sure that your home faces in a way that will allow you to enjoy your morning sunrise, evening sunsets, or both. Oversized windows, balconies, patios, etc. should all be looked at when it comes to purchasing a coastal home, if all of these features are facing the wrong direction, they may not provide the enjoyment you are looking for. Purchasing a coastal home that is faced in a way that provides no views will not only decrease the value but could also decrease your happiness in the home.
Related: Top 10 things First time Home Buyers Should Know
Location
As mentioned above, any coastal home seems to be a good home, right? Wrong. A great home in a bad neighborhood can ruin the home completely. Prior to purchase, you should always research the area to make sure that the property is in a friendly neighborhood. This is especially important if you plan on using the property as a rental property for a portion of the year or weekends as your renters will want to be surrounded by friendly neighbors to ensure they have an enjoyable stay.
If you are currently searching for a coastal home, need a qualified buyer's agent, or have any questions regarding the real estate within the Carolina Coast, please feel free to contact our office at any time.
Additional:
Best building materials for a storm-resistant home