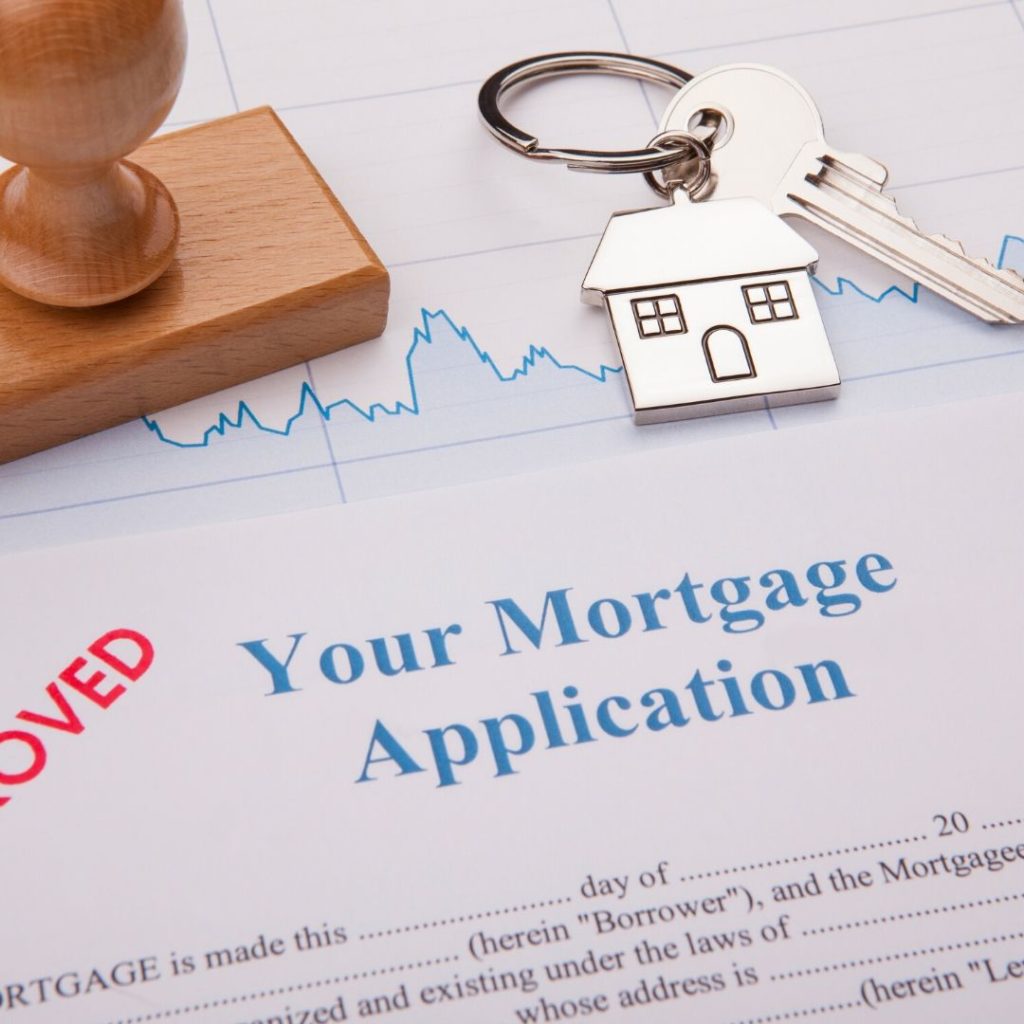 Shopping for a mortgage should be just as important as shopping for a home but sadly, many homebuyers miss this crucial step. They simply go with either their bank, credit union, or Joe blow that someone has recommended. But that might not be the best lender for their needs. If you're currently looking for a home loan or looking for homes and haven't quite yet searched for a mortgage, here are 5 tips to shopping for a mortgage.
#1. Shopping for a mortgage is more than just getting the best interest rate.
There are many more fees and costs involved to obtaining a mortgage than just the interest rate. Yes, you want the absolute best interest rate possible, which is calculated using your down payment and credit history, but this is just one factor of many. There are several additional things to consider when shopping for your first mortgage. You'll want to ask about closing costs, private mortgage insurance, the type of loan program, and the fees charged by your loan officer or broker. Typically, fees from a bank or credit union can be lower than a private mortgage officer, but banks can only offer you one program whereas a mortgage officer can provide hundreds of different programs and options through several different banks and lenders across the country. An interest rate might get you the best deal on the interest rate itself, but closing costs and fees can range anywhere from $2000-$15,000, which is quite a range.
More: Simple Steps to the Homebuying Process
#2. Where to shop for the mortgage?
Like I just mentioned, there are several places to shop for a mortgage. A bank will offer just its products and a mortgage lender will have a larger pool of programs to choose from. Make sure you contact a few lenders and mortgage officers to get the very best deal and the right program for your needs both now and in the future. You might be able to even research private investors, owner financing, or gift funds.
#3. Important questions to ask when shopping for a mortgage.
What programs do you recommend? What are the closing costs for each program? What are the interest fees and closing costs? What do you need for preapproval? Do I need to raise my credit score quickly? What kind of service can I expect?
#4. Make sure you compare evenly when looking at mortgages.
Do a side-by-side comparison on private mortgage insurance if you're putting down less than 20% in down payments. Take a look at the taxes, homeowners insurance, association fees, principal and interest. You should just compare the monthly cost but closing costs and fees to obtaining the loan as well.
#5. What factors are considered when determining the best interest rate?
Lenders, whether private, corporate, or through a bank or credit union will determine the best interest rate based on a variety of factors including the amount of your down payment, loan to value ratio, debt to income ratio, your credit score, the type of property you're purchasing, the private mortgage insurance rate, and the type of loan. Loan programs could include FHA, VA, USDA, or conventional and they all come with different costs and interest rates.
There are a lot of factors to consider when shopping for a mortgage but the more you understand and educate yourself, the better rate and program you'll likely receive.
Feel free to contact us for more information on reputable lenders and loan officers throughout Sunset Beach and surrounding areas. We've worked with hundreds of lenders over the years and have tried and true methods of getting you the best rate and the best deal on your mortgage.
Home Buying Tips
What is Home Buying and How Can You Use it?
5 Ways to Get Your Offer Accepted
Stop Taking This Home Buying Advice