Sunset Beach Town Park is Sunset Beach's newest outdoor recreation spot. This park opened on May 25 2015 and both residents and town visitors have been enjoying the park ever since.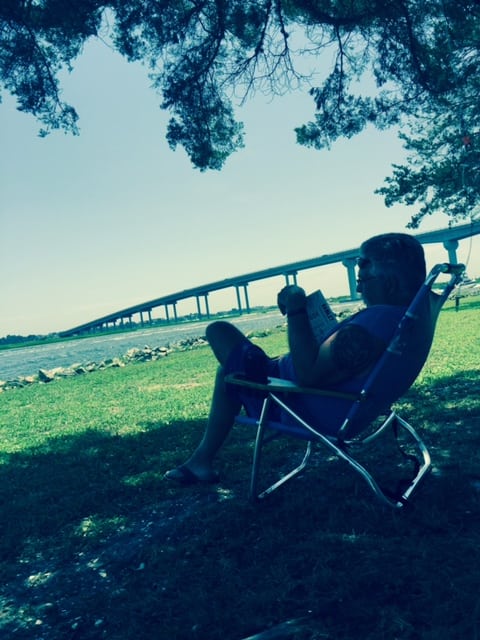 Town Park occupies 1200 feet of Intracoastal Waterway and Mary's Creek waterfront with 5.2 acres of total land. It was a perfect spot for the city of Sunset Beach to acquire and use as a public space to enjoy the amazing outdoor spaces that Sunset Beach has. In the park you will find plenty of grassy areas to lay out a lawn chair or blanket and relax with views of the waterway and high rise bridge that connects to Sunset Island. Need a more active way to relax? There is plenty of space to play a game of catch, football,or Frisbee under the shade of the preserved original tall oaks.
There are two loop walking tracks that wind through this beautiful stretch of land for park goers to enjoy a stroll through the trees and along the waterfront. 4 loops around the short loop make a mile and 3.5 around the long loop make a mile.
One of the most popular features of the new park is the public boat ramp and fishing pier. Fishing boats, kayakers, canoes, anglers and people just strolling the pier are a frequent sight here. The park is still in development and will be adding more pier fishing spots and overlooks to give more access to the waterway.
Also on the development plan for Town Park are a Veterans Memorial and swings. You can make donations to the funding of new park projects and purchase bricks for the memorial to leave your stamp on the city.
Sunset Beach has some of the most gorgeous and pristine waters in the state of North Carolina and the nation. For more information on Sunset Beach NC real estate and living in Sunset Beach please browse our website or contact us anytime.