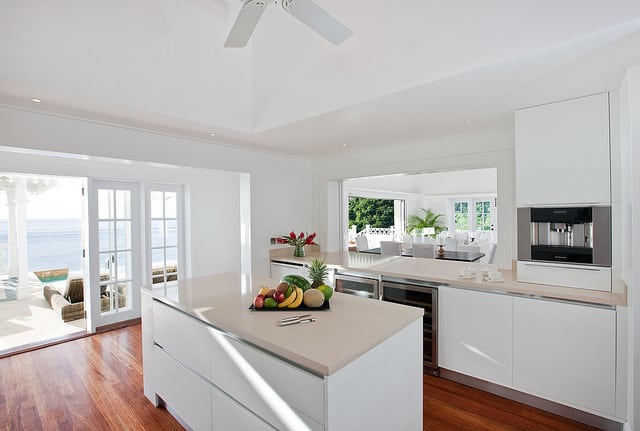 To sell an oceanfront home, you have to stage for an oceanfront home. Most buyers are looking for an oceanfront or beachfront property are doing so for the ambience and style of an oceanfront home. If you stage for a New York high-rise apartment, French country, or Victorian, it might not fit with the actual style of what the home buyers are looking for. Here are a few simple ways to stage your beachfront or oceanfront home when listing and selling.
#1. Emphasize why they're buying.
Buyers are buying an oceanfront property for that reason; to have an oceanfront property. If you hide the ocean view with large blinds or bulky window treatments, you'll miss what the buyers are really looking for. Make sure the windows are wide open to the ocean in every room possible.
#2. Direct furniture towards the focal point.
If the home has amazing bay windows or large windows overlooking the ocean, don't put couches or chairs in front of the window facing away from the view. Make the view the focal point, especially if you have an unobstructed view of the ocean or the beach.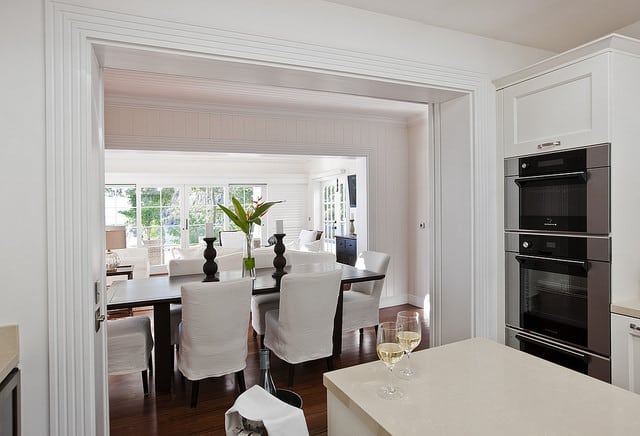 #3. Add decor that matches the area.
When staging a beachfront home you want the decorations to match the area. Perhaps you've collected sand dollars along the beach, large shells, unique pieces of driftwood or other organic Beach items. You can turn these into beautiful staging pieces very simply and of course, inexpensively. If you have a large coffee table, a unique and interesting piece of driftwood could be the focal point for that entire coffee table with just a few sea orientated books set next to the piece of wood. Take a few interesting shells and frame them in a shadowbox with nice white frames, light blue or seafoam colors. Use shells or other beach items to embellish lighting fixtures and add intricate pieces in the kitchen, living room and on nightstands in the bedrooms. Use charting maps, compasses, and other nautical themed items that you could probably pick up at a local thrift shop or antique shop in town.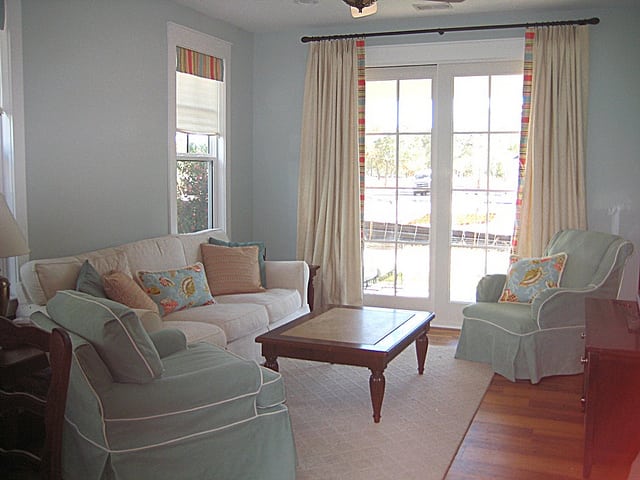 #4. Don't neglect the outside.
Once you have the inside all "beach themed" don't forget the outside by adding little elements that draw people out to the beach such as making a pathway if you have beach access, add boat ropes as trail guides and if the property has a deck overlooking the ocean, make sure you have a few tables and chairs out there to really enjoy and enhance the view and the location.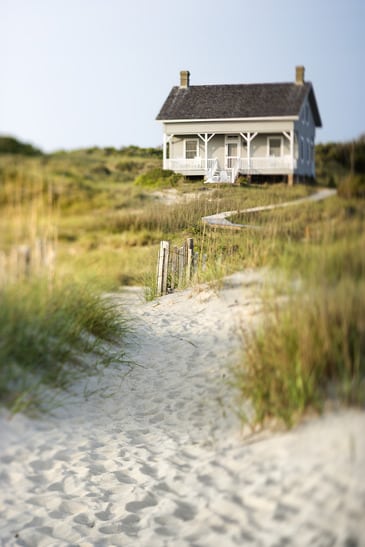 One of the nicest things about staging an oceanfront home is most of your decorations can be free, coming from the beach right outside your door. Consider painting walls white or oceany colors instead of dark, rich tones. There are unique ways to stage oceanfront or beachfront property to really appeal to the buyer looking for this type of home. For specifics on staging your unique layout up-and-down the North Carolina coastline including Sunset Beach, Holden Beach and similar oceanfront towns please contact our office at any time.
Images by Flickr Sugar Beach Residences, Poshsurfside