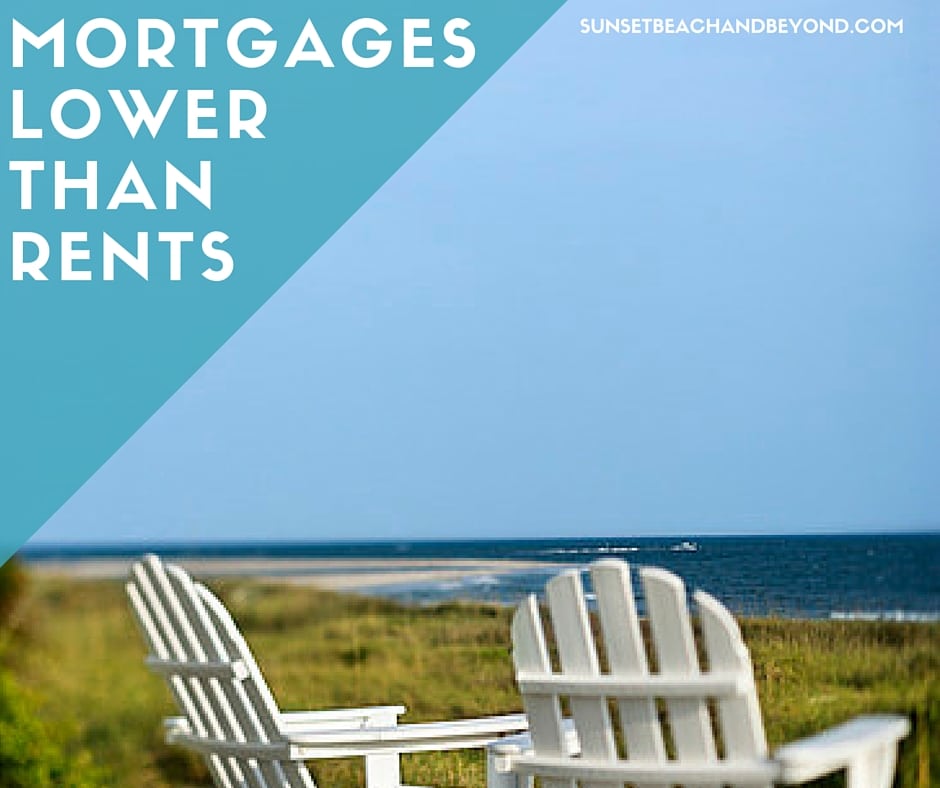 In a recent article by MSN Money magazine, rents and mortgages were compared across the country in each state averaging out which is more, average rents or average mortgages. For North Carolina, the monthly rent came in at $1175 per month whereas the mortgages came in $1089.
"Three North Carolina cities, Charlotte, Raleigh and Durham, rank among the 50 most expensive rental markets according to the Zumper National Rent Report. Homebuyers in the state can get a better deal, though, with the median monthly mortgage cost $86 lower than the median monthly rent in the state. Plus, the National Association of Realtors list Raleigh North Carolina is one of the best metropolitan areas for aspiring millennial homebuyers." [Source]
That being said, places along the coastline such as Calabash, Sunset Beach, Ocean Isle Beach and Holden Beach offer median rent between $1100 and $1600 per month whereas median home values fluctuate between $115,000 and $500,000 based on size, condition and of course location. Beachfront homes tend to run more on average for rent and for monthly mortgage payments. Median home prices for Ocean Isle Beach are about $430,000. This puts an estimated monthly mortgage payment of around $1550.
Just south of Sunset Beach in Myrtle Beach, the median rent is about $1425 per month. Here are the median home prices roughly $480,000. This puts a monthly mortgage payment of an estimated $1700. This more popular and more populated city tends to run more on average for homes and real estate listings but of course, for a similarly priced rental market you're probably looking at about $1800 per month.
If you're on the fence about renting or buying, give us a call! We would be happy to run some numbers for you and offer you an average price of the types of homes in your neighborhood, search parameters and your budget. We can help you decide whether renting or buying would be a better option at this time.