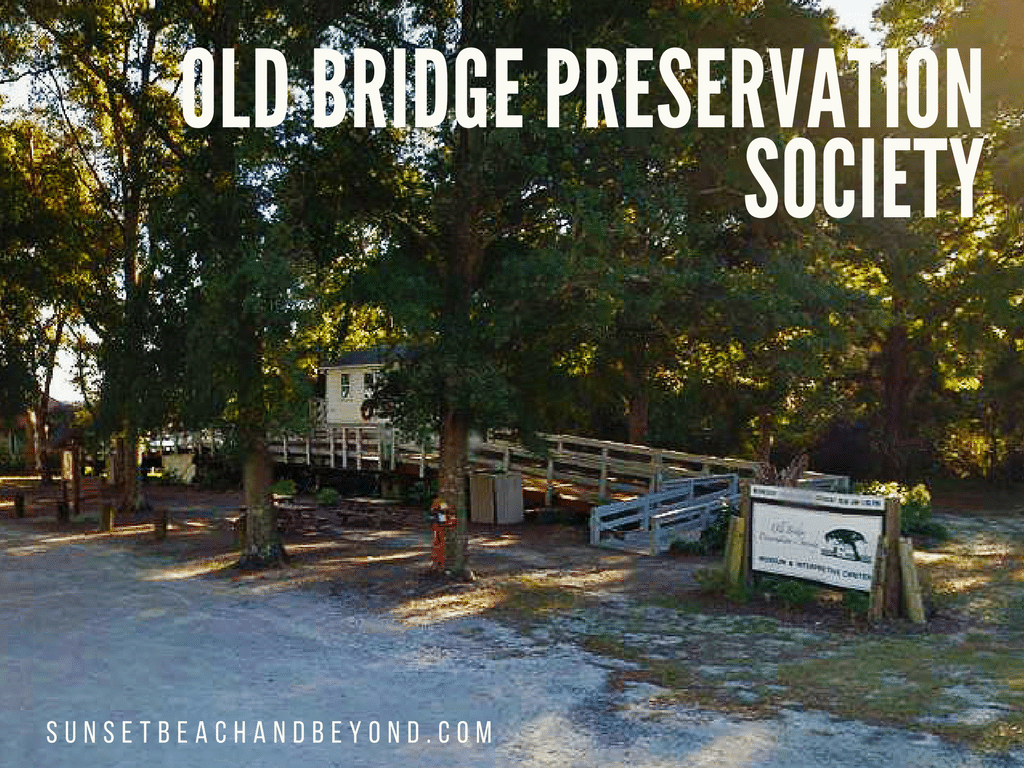 Want to get involved in the Old Bridge Preservation Society? Join us on Monday, November 13 at La Cucina Italian Grill, 1780 Chandlers Ln., #11 in Sunset Beach for a wine dinner benefiting the Preservation Society.
There are two seatings available at 5:30 PM and 7:30 PM. Tickets must be purchased in advance for reservations. Tickets are $60 each including tax and tip. Combine wonderful food and fabulous wines at a local Italian favorite. The ticket includes dinner, all wine tastings, tax, and tip, benefiting the Old Bridge Preservation Society.
Menu
First course – She-crab soup, a Carolina favorite paired with a Belle Provençal white wine from Ventoux, France.
Second course – ravioli trio with cheese, lobster, and a roasted garlic and spinach ravioli in homemade Alfredo sauce paired with Tavernello Sangiovese, from Emilia-Romagna, Italy.
Third course – chicken Pomodoro, Parmesan crusted chicken with Pomodoro sauce and buffalo mozzarella paired with Los Dos Garnacha/Syrah from Campo di Borja, Spain.
Final course – the Ganache-filled chocolate and cake paired with Bodega Norton Chardonnay Tardia Argentina.
Call La Cucina Italian Grill today for reservations at 910-579-9777. Tickets sell out so get your tickets early.
Old Bridge Preservation Society is an all-volunteer nonprofit organization. The bridge is located at 109 Shoreline Dr. W. in Sunset Beach. It was formed in 2010 x 3 women who thought the iconic swing bridge deserved to be saved. The initial efforts were geared toward encouraging the Town of Sunset Beach to relocate the bridge, but when that did not succeed the group move forward independently. By the end of 2010 more than 6000 residents, visitors, and property owners have signed letters to serve the bridge. Today, the bridge and museum house or nestled in a shady spot surrounded by beautiful oak trees. The society still needs support to continue their work and share the story of the bridge for years to come.