The end of the year is almost here. If you are still looking for someplace to celebrate, here's what's going on around Sunset Beach North Carolina as we ring in 2018.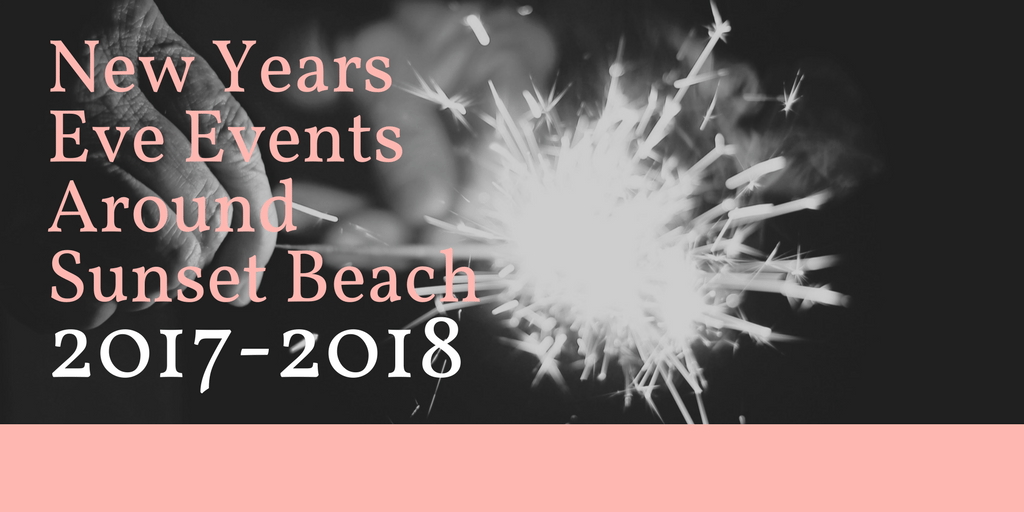 New Year's Eve Party at Roberto's at 6737 Beach Dr. SW. and Ocean Isle Beach. There New Year's Eve menu will feature lots of seafood including crab cakes, scallops in a Burre Blanc sauce, bang bang shrimp, salmon, and lots of other fantastic seafood. They'll also have special veal dishes, pork chops, Ahi tuna and truffle fries. The entrées range from $18-$27 and their open 5 PM to 10 PM on December 31. They are typically closed on Sunday but of course, it's New Year's Eve. Make reservations at their website Robertosnc.com.
The Brentwood Restaurant & Wine Bistro from 2:00 PM until 11:30 PM is there New Year's Eve celebration. Located at 4269 Luck Avenue in Little River, the Brentwood is featuring a fabulous New Year's Eve menu with house-cured salmon, jumbo shrimp, smoked duck breast, Angus beef Châteaubriand, braised lamb Osso Bucco and delicious sweet treats such as vanilla ice cream with warm chocolate ganache, key lime Charlotte, and crème brûlée. The four-course menu is $65 with additional chefs wine selection between $18 and $28. The regular dinner is from 4:00 PM until 9:00 PM with early dinner from 2 PM until 3:45 PM.
New Year's Eve dinner event at the Jinks Creek Waterfront Grille. Located at 14 Causeway Dr. and Ocean Isle Beach on Sunday, December 31 from 6:00 PM until 12:30 AM is a Prix Fix four-course dinner with Early Bird seating at 6:00 PM for dinner, which is $38 and 8:30 PM seating, which is $50, which includes dinner and the Ball Drop Party beginning at 10 PM. There will be appetizers and a midnight champagne toast. Special menus include butternut squash and apple bisque, tuna crudo with roasted sweet potato and beet Napoleon, surf and turf with petite filet mignon with shrimp, crab, and lobster or chicken strudel.
New Year's Eve Celebration at the Pink Palace. Located at the Pink Palace and Sunset Room at 295–1 Rice Mill Cir. in Ocean Isle Beach, this will be a great event with their annual New Year's Eve party. The Pink Palace will be transformed into a beautiful dining atmosphere with candlelight, China, hats, and noisemakers. The festivities begin at 7:30 PM until 12:30 AM and cost $45 per couple or $22.50 for one. Hurry quick, reservations and on the 27th. There will be shrimp cocktail, cheese trays, a pork tenderloin dinner, bunco games, music and dancing and a champagne toast at midnight. This is even a BYOB.
New Year's Eve at Beach Cove at 4800 South Ocean Blvd. in North Myrtle Beach. From 5:00 PM to 2:00 AM on Sunday will be a beautiful plated dinner from 5 PM to 9 PM at $47 per person. This custom menu will feature grilled New York strip with Jack Daniel caramelized onions, seasonal vegetables, and handmade salted caramel cream puffs. From 9 PM to 2:00 AM at the town center party for just $15 per person at the door, enjoy hors d'oeuvres served at 10:00 PM, brownie bites, and a nice champagne toast for those 21 and over. There will be a DJ playing from 8 PM until 1 AM.
Whatever you choose to do, whether you are painting the town red are enjoying a quiet evening at home, we wish you safety, health, and joy in the new year.
Don't forget! For all homes and real estate services around Sunset Beach and surrounding waterfront towns, call on Frank and Karen Baker! Your Sunset Beach and Beyond Realtors®