If you're like me, you've probably waited to Christmas shop down to the last minute, and I'm always looking for unique gifts and local favorites for friends and family, especially those that don't live around here. So, I thought I would put together a list of my favorite local shopping spots around Sunset Beach.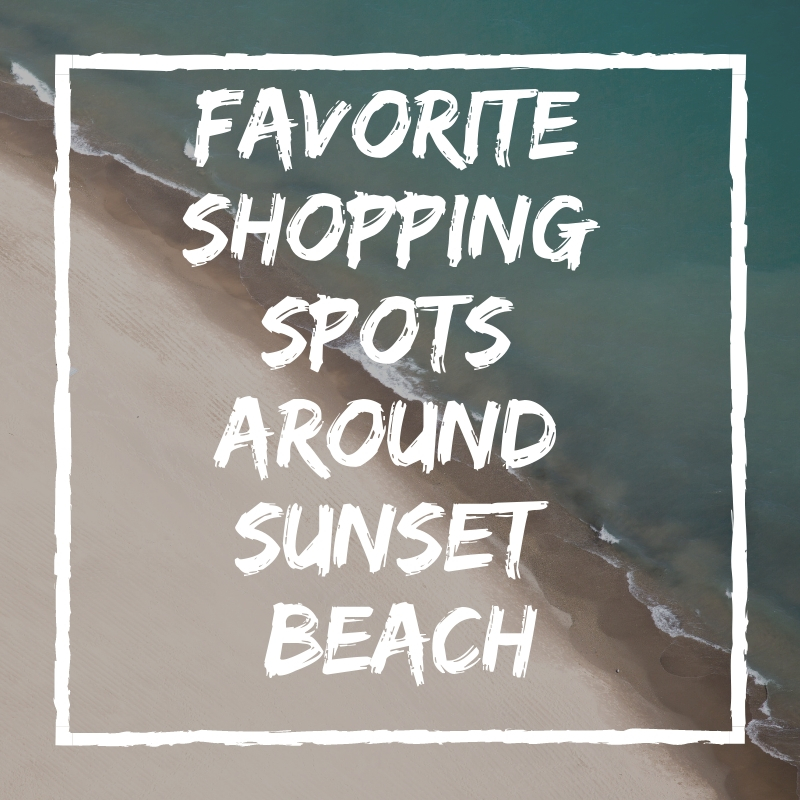 Sunset River marketplace – this huge gallery features work by local and regional artists from both North and South Carolina. Things are always changing and you can usually find something unique that is special to our area. The marketplace is located at 10283 Beach Dr. SW., actually in Calabash, just minutes outside of Sunset Beach.
The Villages at Sunset Beach – located at 790 – one Sunset Boulevard north, this is probably the most common shopping spots in Sunset Beach. It offers a variety of shops and over 85,000 ft.² of retail space with restaurants, commercial space, and boutiques. They have your classics like the ABC Store, Galleries, Thrift Stores, Food Lion, Ocean Presence Gifts, Pelican Bookstore, and Beachwear. There are a few dining options such as the Back Street Café, La Cucina Italiano, and Subway so you can re-energize on your day out of shopping.
Callahan Gifts – located at 9973 Beach Drive in Calabash, this 35,000 square-foot gift shop offers Christmas decorations, handmade jewelry, nautical gifts, unique T-shirts, homemade fudge, dishes, and more. This is usually where I go when I need a unique gift and I have no idea what I'm really looking for.
Vivi's by the Sea – Located at 6934 Beach Dr. SW. Suite 1 in Ocean Isle Beach, this unique shop features coastal and cottage decorations, furniture, jewelry, and a wealth of unique gifts and items you won't find anywhere else. If it's not a cool stuff you're looking for, check this one out.
The Polished Patina – located in North Myrtle Beach South Carolina at 860 Highway 17 S. Suite D is another unique gift location with nautical items, rustic and distressed home furnishings, and a set of items you won't find anywhere else. From kitchens and coasters, to candles, lanterns, and vases, this beautiful shop is definitely on my list for farmhouse, beach, industrial, and vintage items.
The Sunset Trading Company – located right back in our home town of Sunset Beach at 423 Sunset Beach Blvd. is the Sunset Beach trading company featuring sporting goods, accessories, unique gifts, T-shirts, and more, and don't forget to check out their delicious ice cream and frozen yogurt while you're shopping.
I hope this is given you a little bit of inspiration to get those last-minute gifts taken care of. From our house to yours we wish you a very Merry Christmas, Happy Hanukkah, and a happy holidays all around.
We are YOUR Sunset Beach Realtors