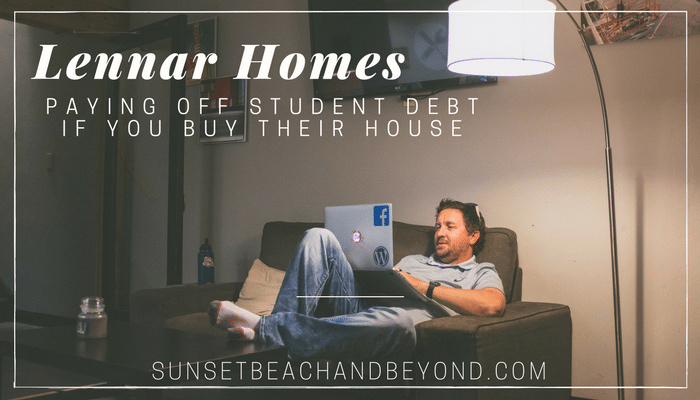 Looking for a new home loan that will also pay student loans? America's homebuilder Lennar is offering a new mortgage option specifically for millennial's. This alone is designed to make home buying a reality for many millennial's who may be stuck with so much student loan debt that they can afford a down payment.
Eagle Home Mortgage is a subsidiary of Lennar Homes and when millennial's specifically use this program, they can direct up to 3% of the purchase price to pay their student loans when they buy a new home from Lennar. You can have your own buyers agent but you have to go with the Eagle Home Mortgage program. This can add up to $13,000 in student loans depending on the sale price of the property. Payments can go toward loans from universities, trade schools, certificate granting programs, and community colleges. It cannot be used for loans that parents have taken out to pay for their child's education.
So, is this a good idea?
Financial planning experts caution that the plan may be just swapping student debt for mortgage debt. Many experts feel that Lennar should just give a discount on the house rather than roll in student debt on a mortgage loan. However, Lennar states that the 3%, does not include an increase on the home or add to the mortgage loan balance.
According to many millennial's, they don't really care, as long as they can get into the real estate market. The millennial age group has an outstanding average student loan balance of about $26,000. This prevents many people from getting into the real estate business and buying homes. If buyers can get into this program which is to 3% down payment, buyers may also be eligible for other programs that can help with closing costs and financial assistance.
Of course, all buyers must meet certain credit and income requirements in order to qualify. The maximum loan amount for this student loan debt mortgage program is $424,100. This covers a wide range of homes in the Sunset Beach and Brunswick County area and covers attached and single-family options around the country from Lennar.
If you'd like more information about this program and the closest Lennar community in our area contact our office today. – 910-612-1931