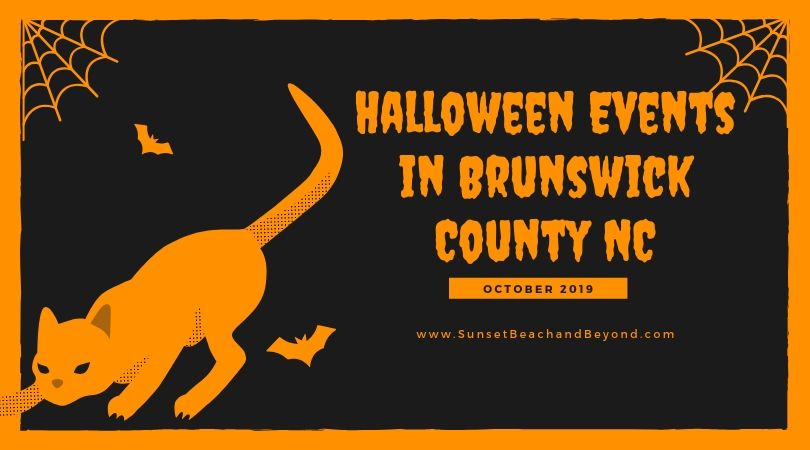 Pumpkins are lining porches, Halloween lights are up, and soon little ghouls will be knocking on your door. If you're looking for some fun Halloween events around Brunswick County here's what's happening.
Halloween at the Old Brunswick County Jail Museum – on October 31 from 6 PM until 8 PM at 318 East Nash St. in Southport is a tour unlike anything you've seen. For just $2 per family, you can take a spooky flashlight tour of the old Brunswick County Jail.
Oak Island Spooktacular – October 25 from 5:30 PM until 7:30 PM at the Oak Island Recreation Center at 3003 E. Oak Island Dr. you can come dressed in your hollowing costume for an evening of fun with contests, live music, games, and more. This is a family-friendly event and it's free and there will be multiple booths with carnival-type activities distributing candy to kids 13 and under.
Trunk or treat – at the Museum of Coastal Carolina in Ocean Isle Beach on October 26 from 10 AM until 3 PM. Families and kids are invited for the annual trunk or treat in each of the museum galleries. The price is $9.50 for adults with discounts for kids and seniors.
Grissettown Haunted Trail – The Haunted Trail is located at 758 Longwood Road in Ocean Isle Beach and recommended for those 10 and up. Although this is a family-friendly haunted Trail, it is voted as one of the scariest in the area. The event runs from October 18 through the 31st.
Fall Festival and Haunted Trail – on October 26 at 4 PM in Boiling Spring Lakes Community Center at 1 Leads Road is a family-friendly fall Festival and haunted Trail that's a little bit tamer than the one before it. You'll find carnival games, fortuneteller, food, and drinks. There will also be a costume contest with three different categories.
Halloween Night Masquerade Ball – on October 31 from 6 PM until 9 PM dress up in your fanciest masquerade and attend one of the fanciest balls in town. Located at the WWAY Event Center in Magnolia Greens, this event will have a catered dinner, cash bar, entertainment, dancing, and more. Proceeds are donated to a local charity for children and tickets start at $25 or $250 for VIPs.
Mulberry's Spooktacular Night at the Park – On October 25 from 6:30 PM until 8:30 PM at the Mulberry Park at 123 Mulberry St. in Shallotte is a flashlight egg hunt, spooky candy land Pavilion, and movie under the stars.
Halloween Ghost Trolley – on October 26 from 6 PM until 9 PM join this family-friendly experience with a horse-drawn trolley tour with ghost stories, a haunted barn, and treats for young and old. It's located in downtown Wilmington between Market and Water Street. The cost is just $12 per adult, $5 per child under 12 and free treats for the kids.
Whatever you decide to do, have a safe and happy Halloween!