Overpaying for real estate; the buyer really wants to do it so why do that? Is it a bidding war, multiple offer situation or simply a hot market? While all of these might be the case is it really ever okay to over pay for a home?
In a recent article, Zillow CEO Spencer Rascoff overpaid for his 20 million-dollar home. The ironic thing is that he overpaid $1 million above its "Zestimate". I know that many people that don't like Zillow are calling it a payback. There are many people that feel overpaying for home is simply ridiculous and no one should do it but real estate agents and even homebuyers beg to differ on some occasions.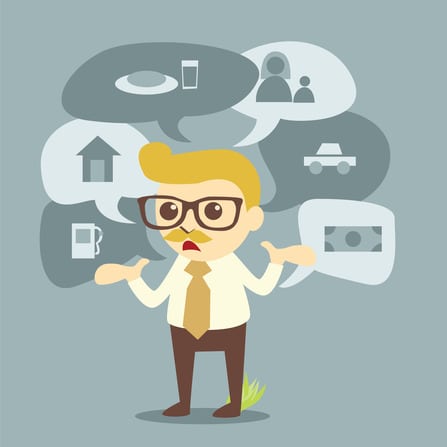 The biggest thing is not overpaying so much for a home that will not appraise for the price. Unless you're paying cash, the home will need to appraise for the amount that you are offering otherwise the bay will simply not loan you the money. If you still want the home you will need to come up with the difference unless you're paying cash.
I understand that that feeling of "losing out" on a potential home can be a challenge for some buyers, making them want to offer more just to get in the game. In today's hot market, we are seeing more and more escalation clauses, which escalates the offer price up to a certain cap in particular increments over the highest bid. Of course no buyer typically sets out to pay more than is required but in a competitive market with high demand, paying more could be extremely valuable, especially if it's a home that you really want.
However, it's important to note that the home gets multiple offers is not necessarily worth more. It's only worth what someone will pay for it and if you feel that it is worth a certain amount than it's worth it to you.
Homes in desirable neighborhoods, in certain school districts for a particular price range tend to go rather quickly and buyers may be forced to over pay simply to get a home in the right area. Something else to consider is the rate of return on your investment. If you're buying a home that you're planning on staying in for at least 5 to 10 years or more, overpaying is simply not even an issue. As long as you can afford it, it appraises for what you are offering if you are financing it and you don't mind paying more, chances are you will recoup your cost at some point. If you're only planning on staying in the home for less than three years, overpaying may actually lose you money in the long run.
Then there's the auction scenario. Having a good sense of how much you're going to pay at an auction or from the bank can be extremely challenging, especially if you don't have access to the property before purchasing. Simply being caught up in the bidding frenzy could force you to pay more than you really want to. Understanding market value, it's potential and knowing your cap will help you make a wiser decision.
For more information about escalation clauses, overbidding or the hot markets throughout Sunset Beach and surrounding communities and towns contact our office today.