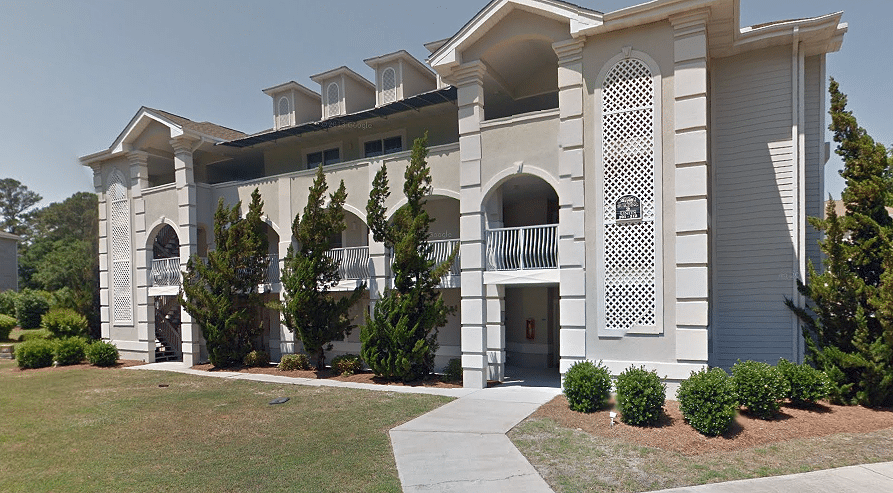 Sunset Beach North Carolina has numerous townhomes, townhouse communities and condominiums whether on the ocean side or nestled in a month's parks and golf courses. At any given time there are roughly 60 to 85 condos style multifamily properties for sale at any one time throughout Sunset Beach. Condo prices start at about $55,000 for a one or two bedroom condominium to about $550,000 depending on size, condition, amenities and maintenance. As of the publishing of this post condo prices were from $55,000-$450,000 for a three bedroom and three bath condo on Shoreline Drive with 1800 ft.² of living space.
 The median condo price is about $125,000. This will buy you a one or two bedroom condominium between 950 ft.² to about 1300 ft.². There are several buildings throughout Sunset Beach  But no more than about three or four stories. There are oceanfront condominiums priced from $600,000 to over $800,000. Many of these condos and townhouses were built in the 1970s and 1980s.
 Those on the ocean side of Sunset Beach tend to run  a little higher than those on the mainland.
 Something to consider when purchasing a condo or a townhome is homeowners association fees. Residents typically pay monthly but quarterly or even annually is sometimes an option. Monthly fees are generally between $100 and $500 per month depending on the complex and the amenities it provides. Buildings and complexes that feature swimming pools, fitness centers, gated entrance or other perks will tend to have higher homeowners fees. These fees will cover all amenity maintenance as well as building maintenance, roof maintenance and generally some utilities and limited insurance. Be sure to check with the exact specifics on all requirements, conditions and restrictions for each condominium building and listing.
If you'd like a complete list of all condos or townhomes throughout Sunset Beach please contact us today. We would be happy to send you a customized list of properties that meet your search criteria and price and schedule a showing.