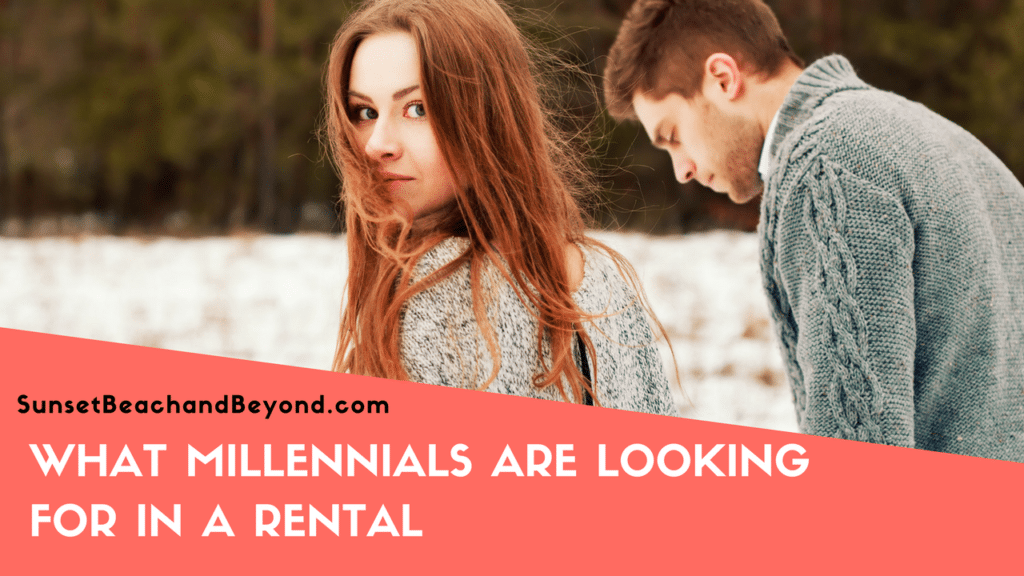 Millennials. They're everywhere and there's not going away. More of them are buying and renting now than ever before and they are a completely different type of person from baby boomers and even generation X or Y. We have to appeal to the masses but still consider niche marketing for investment homes and rental properties. If you're looking to buy a home in order to rent it out you want to appeal to a wide range of potential candidates including millennial's. Here are five things that will attract millennial's to your rental.
#1. Unique but practical floor plans and layouts.
Millennial's don't like the typical split entry style home or a tri-level but they are looking for a unique layout that's practical and realistic. If every room is closed off they may not be attracted to that type of layout. Open floor plans, inviting kitchens, updated layouts, and a good space for entertaining is what will attract the majority of millennial's.
#2. Built in customizations.
I am not talking about the old, antique built-ins in homes that are hundred years old, however, that can appeal to a wide range of millennial's. What I am talking about is unique customizations such as built-in wine racks, bookcases, nooks, practically utilized the space under staircases, shelving on each side of desks, windows and fireplaces, great spots to maximize space in kitchens and bathrooms, window seats with additional storage or a well-maintained place for everything.
[Related: Will Millennials Dominate the Market in 2017?]
#3. Outdoor entertainment spaces.
Cozy fire pits, awnings, vestibules, trellises, lattice, built-in outdoor seating or even an outdoor fireplace and kitchen is really attractive to a lot of millennial buyers. These people are social and they love to entertain. Giving them options both inside and outside of the house and is setting the stage for an ambiance and perfect entertainment setting will attract a wide range of potential renters.
#4. Additional eating spaces.
Having a separate space for a formal dining room and yet a casual space is appealing to a lot of millennial's. They may never use the formal dining room but the added space is attractive as long as there is another space for casual dining. A breakfast nook, eat in kitchen with a dedicated space for at least four people or a casual dining room is a great addition to a rental home.
#5. Updated Kitchens and Bathrooms
If you're looking for a home to buy to rent out, make sure the kitchen and bath are updated or else you'll have to do that yourself. Millennials don't want older linoleum floors and Corian counters. They want granite, quartz or marble with hardwoods or similar flooring, updated appliances and fixtures and unfortunately they want it to look like a staged kitchen. Look for these things when browsing homes.
If you'd like a list of homes that might be perfect to invest in and rent out, give us a call. We handle all properties along the North and South Carolina coastline, especially in Brunswick county and Sunset Beach.