Buying a home in your 20s is quite different from buying a home in your 50s. And somewhere in between, usually in your 30s or 40s, you might be buying your first house or even your third house. But are there things you should know about buying a house in your 30s that differ from buying a house in your 20s, 40s, or even 50s?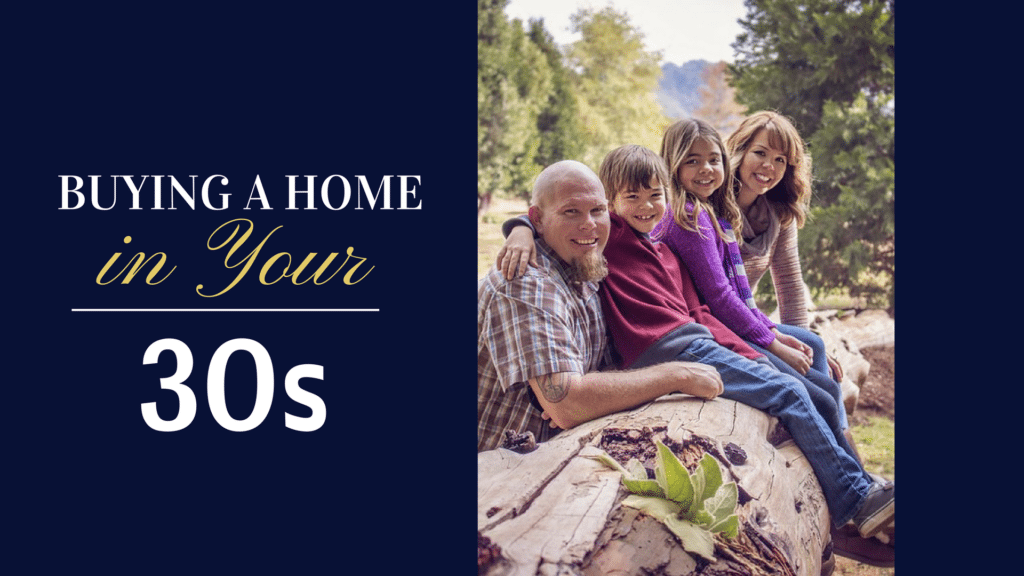 Buying a house in your 30s is all about your lifestyle. You are probably not buying a house that you will be in the rest of your life, but there is a slim chance that you could be. Also, this may or may not be your first house. If you got on the real estate ball early and bought a house in your 20s, you may already have built up enough equity to put a hefty down payment on your next house. If you've been renting for a while, you are already accustomed to making a monthly housing payment moving that into a mortgage will probably not be that big of a deal.
[Read More: Self-Employed? Plan Ahead for Buying]
When you're buying a house in your 30s you want to consider your lifestyle and reevaluate your priorities. Are you planning on taking a lot of trips or spending a lot of money on lavish entertainment? You might not be ready to settle down and deal with the responsibilities of maintaining a house. If you've already done that or have plans to do that when you retire, now might be the perfect time to put that money towards a down payment and maintenance on a home of your own.
Consider how much space you'll need. If you are a married couple and you are considering a family or you already have a family and you might be adding to it, consider what you will need over the next 5 to 10 years. Most people to purchase a house in their 30s will hang onto it for at least 5 to 15 years. This home will potentially carry you through the adolescents of your children so you might need extra rooms for additional children or as children leave the home, find new uses for those spare bedrooms.
[Read More: Getting Ready to Buy? Do This first]
Consider the location. Buying a home in your 30s means that you probably have a stable job in which you go to on a daily basis, kids might be in a particular school or school district, and you have a daily routine that you like to be consistent with. Finding a home that will work for all of these different factors is essential to buying a home in your 30s.
Find a home that doesn't need a lot of work. Because you are in your 30s (and this is a generalization, I know) you probably are very busy. Kids have soccer practice, school, one or two jobs for one or both parents, and you have a social life. Finding a home that needs a lot of work is probably not the best idea. You may not find the time to improve the home the way you want it. It's important to find a home that you already love just as it is. Yes, you might find time to paint a wall or two, but don't get a house that needs a lot of TLC and try to stay away from a fixer-upper unless you have the time, energy and finances to put into that house.
Try to plan the sale of your existing home with the purchase of your new one. Now, this is only if you already own a home. This can be a stressful transition so find a real estate agent that can do both; sell your house and help you buy a new one. A simultaneous closing can happen with the right real estate agent by your side planning and preparing all the timelines.
If you are in your 30s and are considering buying a home in Sunset Beach or surrounding neighborhoods and communities contact our office today.
Additional Resources:
Buying and Selling Simultaneously – by David Watkins
How to Buy a House in your 20s – by Marcus Brown