Sunset Beach and Beyond Realty welcomes you to North Carolina's Brunswick Islan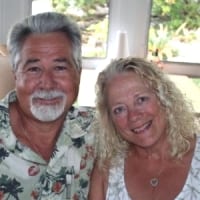 ds – this magnificent coastal destination located on the southeastern tip of the state is among the most sought after places to live, work and play. From its rich heritage to modern amenities and stunning weather and surroundings, there is a wealth of benefits for people of all ages and lifestyles. We are real estate agents Frank and Karen Baker, and we look forward to guiding you through the area, the communities and the incredible selection of Brunswick homes in places ranging from Calabash to Sunset Beach and Ocean Isle Beach.
We know how significant a real estate purchase or sale can be to your way of life, and that is why we make it our goal to offer the highest caliber of services to our clientele. As a dedicated husband and wife team of Realtors® we are always able to deliver on our promises; expect a service that will be available to communicate with you at any time, offers effective solutions to any challenges that may arise and is looking out for your best interests at every step of the way. Even after you have completed your transaction, it will be our privilege to be your local resource, neighbor and friend.
Your Source for Brunswick NC Real Estate
We specialize in all types of real estate in Brunswick NC from primary residences to second homes and vacation properties throughout the many wonderful communities in the region. Ask about Calabash NC homes for sale that are available within this historic and charming fishing village, or consider the many beautiful resort style residences within the market of Sunset Beach real estate for sale. Wherever you end up choosing to go, we will treat your venture with the utmost discretion, professionalism and integrity.
Please feel free to explore our website and get to know more about the region, our services and to get started on your search for the finest Brunswick homes. When you are ready to take the next serious step, please call us – Frank and Karen Baker – anytime at Sunset Beach and Beyond Realty.