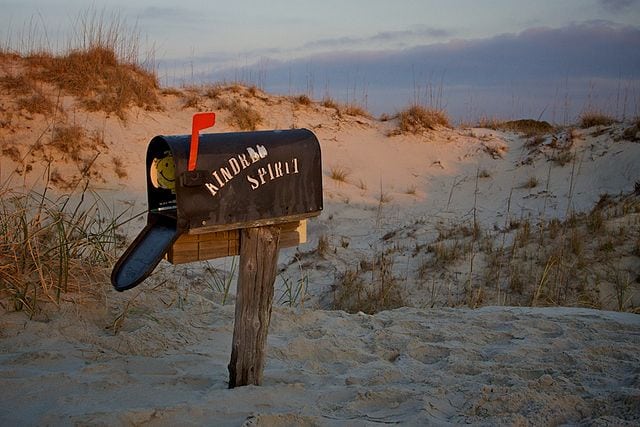 Located just west of the town of Sunset Beach is the Bird Island Reserve. This 1300 acre reserve is adjacent to the coastal town on a barrier island and is the southernmost part of North Carolina. Bird Island was once separated from Sunset Beach by the title Creek that could easily be crossed at low tide but due to hurricane activity in the 1990s, this Creek is gradually filled in so that the two separate islands became one.
Up until 2002 it was privately owned the state of North Carolina purchased the land to create a coastal reserve for $4.2 million with public and private funding. Although there are no vehicles on Bird Island it is easily accessible following the shoreline from Sunset Beach. It is an underdeveloped barrier island featuring 135 upland acres and over 1300 acres of marsh, subtitle and intertidal flats and reserves.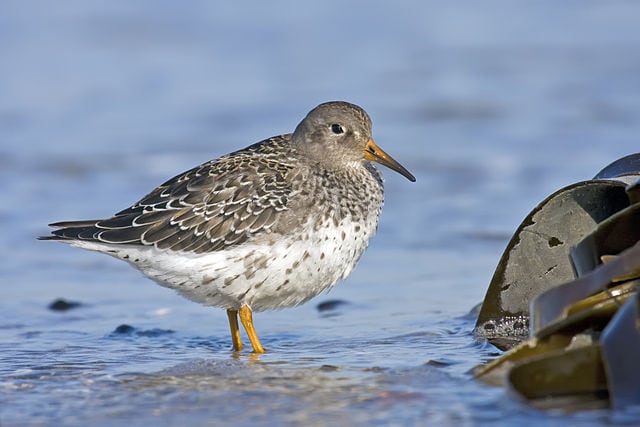 It's accessible by the public only by the beach and boats can come up on the beach or be accessed by Little River Inlet, South Carolina side. The open part of the property begins at the boundary with Sunset Beach and follows nearly 1 mile until it meets the Corps of Engineers property less than a half a mile from state line. The best way to reach it by foot is the park at the intersection of 40th and Main Street in town but there is limited parking. You can take the 40th St., Boardwalk beach access and follow it until you reach signs indicating the boundary of Bird Island.
Rare, pristine, quiet, secluded island with no houses
"On of the only areas on the east coast of the USA that will never be built on. You feel like an explorer. The only human presence is the Kindred Spirit mailbox with its bench and American flag on a pole. For decades, visitors have been sharing their dearest thoughts in writing inside notebooks that reside there. It is a very special place. It resides next to an adjacent island called Sunset Beach in North Carolina." [Trip Advisor]
While exploring the secluded location you're likely to find loggerhead turtles, endangered birds and species, unique habitats and the purple Sandpiper found only on Bird Island. Take a day and choose a guided educational walk hosted throughout the summer by the Bird Island Preservation Society Stewards. The tours happen every Wednesday from June through August starting at 8:30 AM last about two hours.
We've helped several homebuyers find property close to Bird Island and there are several residential neighborhoods between 40th St. along North Shore Dr. and Main Street. These homes typically range from about $300,000-$700,000 and of course provide easy access to the beach and Bird Island without having to find a parking spot. If you'd like to know more about Bird Island or the homes and real estate close by please contact our office today. Many homes are up against Bull Creek and have beautiful riverfront accessibility and beach access as well.
By Zach Rudisin – Own work, CC BY-SA 3.0, https://commons.wikimedia.org/w/index.php?curid=20745268 By Andreas Trepte – Own work, CC BY-SA 2.5, https://commons.wikimedia.org/w/index.php?curid=716747 By ukanda – originally posted to Flickr as Loggerhead turtle, CC BY 2.0, https://commons.wikimedia.org/w/index.php?curid=10481668