Sunset Beach is one of the best places to live in North Carolina, and it's also one of the best places to vacation. Owning a vacation rental in Sunset Beach can be an ideal investment, as one that offers future payoff and immediate ROI in the form of a personal vacation home and monthly passive income.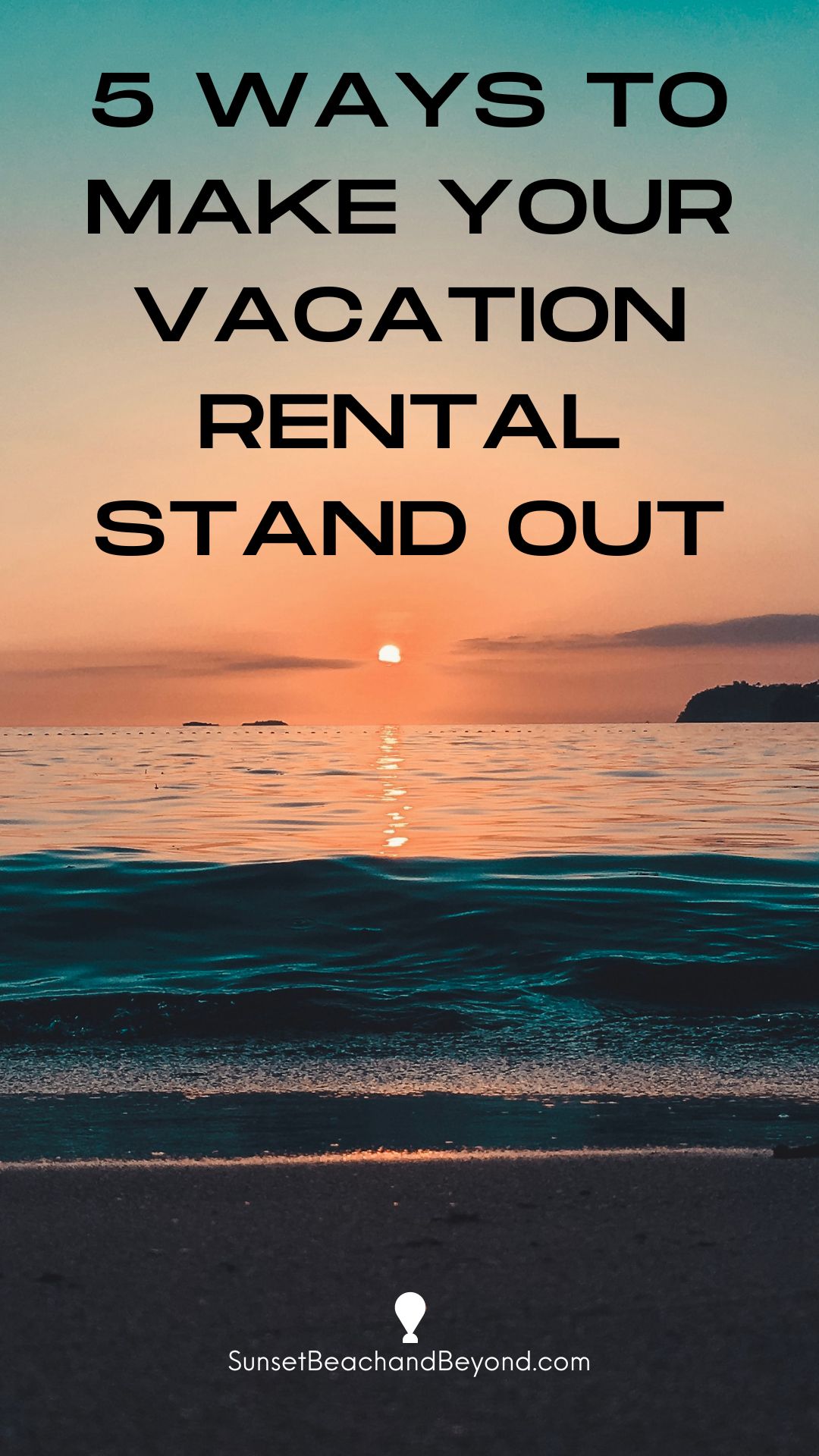 If you have decided to buy a vacation rental, the key to making it work for you is making it stand out from your competition. Keep reading for 5 tips to make sure your Sunset Beach vacation rental does just that.
1. Go for bold
A vacation rental is the perfect canvas for bold decor choices. While staging often requires a neutral design aesthetic that will appeal to a wide variety of potential buyers, a vacation rental can utilize bold color palettes and unique design elements to make it stand out from the crowd.
Vacation-goers love a photogenic home with a memorable backdrop for social media posts. Consider a bold wallpaper choice, furniture that infuses an eye catching pop of color, or a memorable area rug. While most people opt for safer design choices that they expect to enjoy for a long time, vacation rentals can focus more on being fun, photogenic, and memorable as the accommodations are usually enjoyed for just a week or two.
An added bonus is the way this will make you stand out from the crowd. Don't be surprised if your guests post a picture from the property and the eye-catching design ends up attracting future guests when a photo is posted online!
2. Splurge for luxury bedding
Make sure the beds in your rental not only look good, but feel absolutely luxurious. High quality bedding and a luxury mattress will make your property stand out from the rest. While there are some ways to cut spending when outfitting your vacation rental, mattresses, pillows, and bedding are not a wise place to pinch pennies.
Guests want to feel totally at home and pampered in the property. Splurge for that high end mattress and make sure there are plenty of pillows to lock in that 5 star review.
3. Give your guests some extras
A little unexpected touch goes a long way. Consider going the extra mile by leaving extras in the property, like:
Basic toiletries
Beach supplies like a complimentary beach towel, sunscreen, water bottles, or sand toys
Coffee and tea
Chocolates or mints on the pillows
A community guide listing some of your favorite restaurants and nearby shopping
4. Check-in after check-in
After you know your guests have checked in, send a message to find out how they are enjoying their stay and whether they are missing anything. By contacting them first, you can turn a frustrated guest who wishes something was different on the property into an opportunity to impress.
One of the best ways to avoid a bad review is to be an attentive host. A simple check-in message will go a long way!
5. Create a welcome poster
Make household information easy to find with a welcome poster. Print the information your guests will need and frame it in an easy-to-find location. The information they may need might include:
Wifi password
Instructions for operating thermostat, security system, and other technology in the house
Information on TV and streaming services
List of favorite nearby beaches
Where they may find essentials like extra toilet paper, a vacuum, or additional bed linens
Your contact information or the contact information for your property manager in
You may also include coupons or coupon codes for local businesses with whom you have developed a partnership. This can act as a sort of concierge benefit for your guests.
Need help finding that ideal Sunset Beach property? We can help. Contact us today to get started.