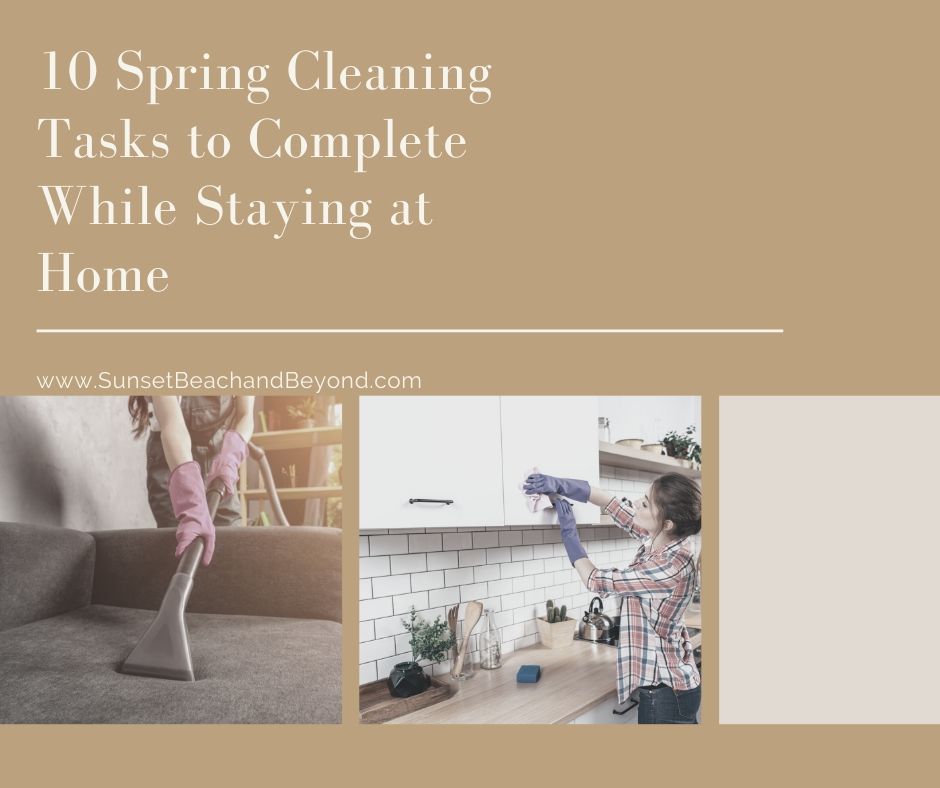 This is a weird time right now and we all are in it together, which is a little bit comforting, but you might be starting to go stir crazy and if so, now is the time to roll up your sleeves and do a little spring cleaning. Here are 10 spring cleaning tasks to complete while staying at home.
Wipe down or spray all electronic devices, remote controls, handles, stairwell rails, windowsills, refrigerator handles, cabinet handles, and pretty much any other thing your hands touch on a regular basis. Don't forget the underneath side.
Sweep or vacuum under all couches and chairs. This is often the place that gets forgotten a lot.
Clean out the garage and throw away or organize a lot of the clutter that fills up your garage during the winter.
Put all of your reusable grocery bags in the washing machine.
Disinfect, clean, or put your shower curtains in the washing machine.
Clean all of your cutting boards by rubbing a cut lemon all over them and sprinkle with salt or baking soda for a stronger clean, better scent, and to combat stains.
Clean out your refrigerator. Wipe down the interior and all the shelving with white vinegar.
Clean out and organize your junk drawers.
Vacuum your furniture and underneath the cushions.
Wipe down blinds and ceiling fan blades.
Reorganize bookshelves.
Wash, spray, and clean kids toys and if they are safe, put them in the dishwasher without the heated dry option.
Clean out your dishwasher and the washing machine.
More: 10 Tricks to Get the Most Out of a Small Closet
If we try to keep busy, who knows, at the end of all this will have sparkling clean homes to impress our friends… That is, when we're allowed to see the big kid. Stay safe out there and stay home!
Related: 14 Spring Cleaning Tasks Not to Miss